Creamy Cashew Alfredo Fusilli with Rosemary & Parsley Infused Oil
Happy What The Fork Wednesday!
Today's recipe is a MUST MAKE. Like, run to Trader Joes to snag these ingredients becausssssse you need this creamy (almost) dairy free pasta sauce in your life. Yesterday.
I have to hand it to the Minimalist Baker again. Her vegan Alfredo sauce combo has been the best I've tried/the easiest to make. It's really not that traditional "Alfredo-y" taste you get an Italian restauraunt buttery flavor, but more so just creamy and nutty, garlicy if you use a hefty amount like me, would taste good even thinner if you were watching calories, and subtle enough that you can add your own flare to it. My flare this time was a topping of broiled cherry tomatoes and a rosemary & parsley infused olive oil stirred into the pasta at the end. Yall. You can't miss that step. Kicked up the flavor like woah. I saw this guy do something similar on an episode of Beat Bobby Flay. The dish to make was spaghetti and meatballs. When he was finishing his dish, the chef commented something about never finishing a pasta dish without a drizzle of olive oil. So I made my own and errrrr mah gerrrrrrd. SO GOOD. You have to do it.
Reasons to make this pasta: it's one thousand percent better for you than the traditional buttery creamy cheesy Alfredo pasta. I know, heartbreaking. But trust me on this. And it's cheaper. And your kids will like it (me thinks). And the feeling you get after you make a plant based recipe AND it tastes incredible is pretty freakin' cool. Okay is that enough to get your to tryyyy?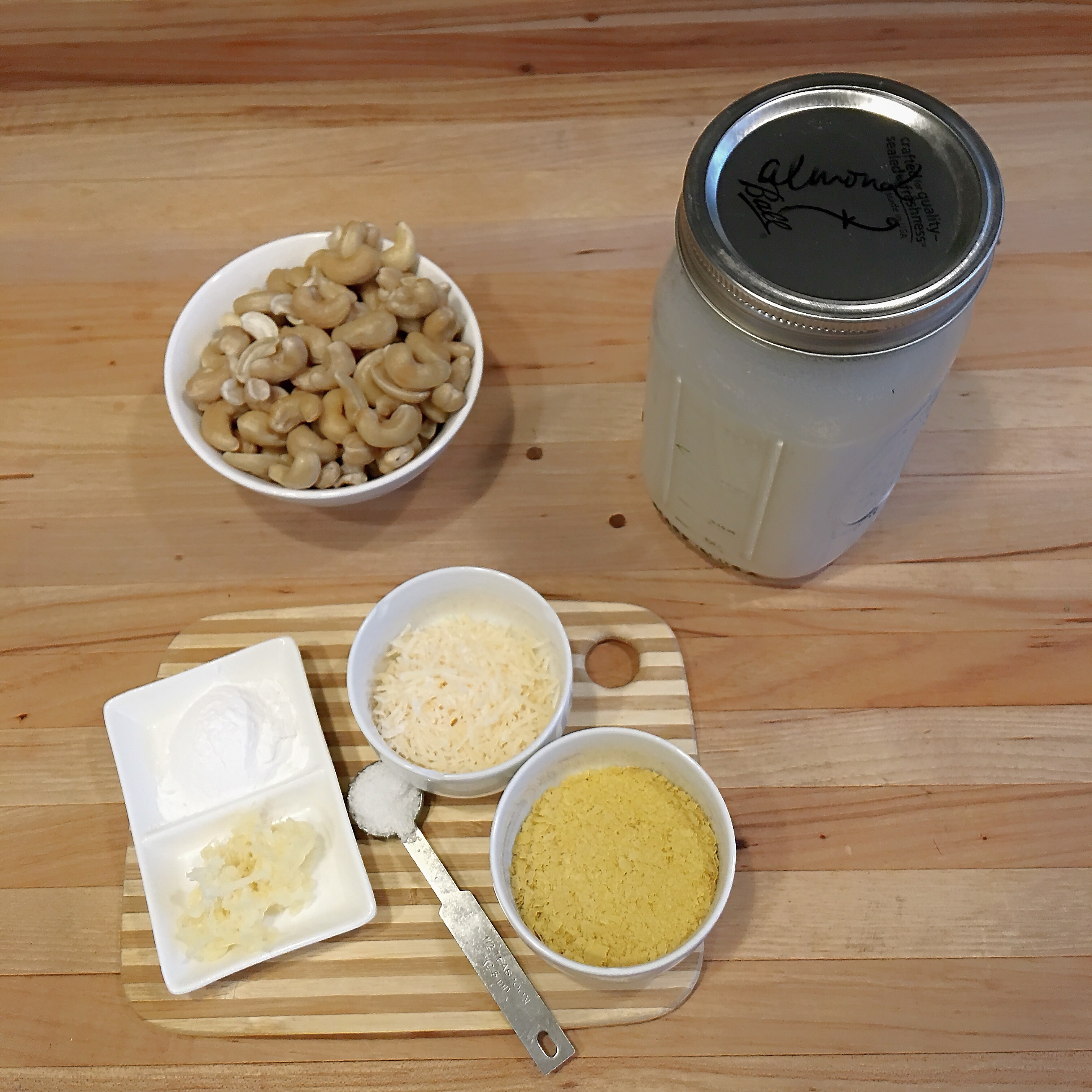 Ingredients:
1 1/4 cup cashews
1- 1 1/2 cups almond milk
1 TBSP arrowroot powder
1 heaping tbsp grated garlic
1/2 tsp seas salt
2 tbsp Parmesan cheese (use vegan parm here if needed)
3 TBSP nutritional yeast
4-6 servings of gluten free pasta. I love brown rice fusilli
Infused Oil
2 tbsp cold pressed extra virgin olive oil
1/2 tbsp finely chopped rosemary
1/2 tbsp finely chopped parsley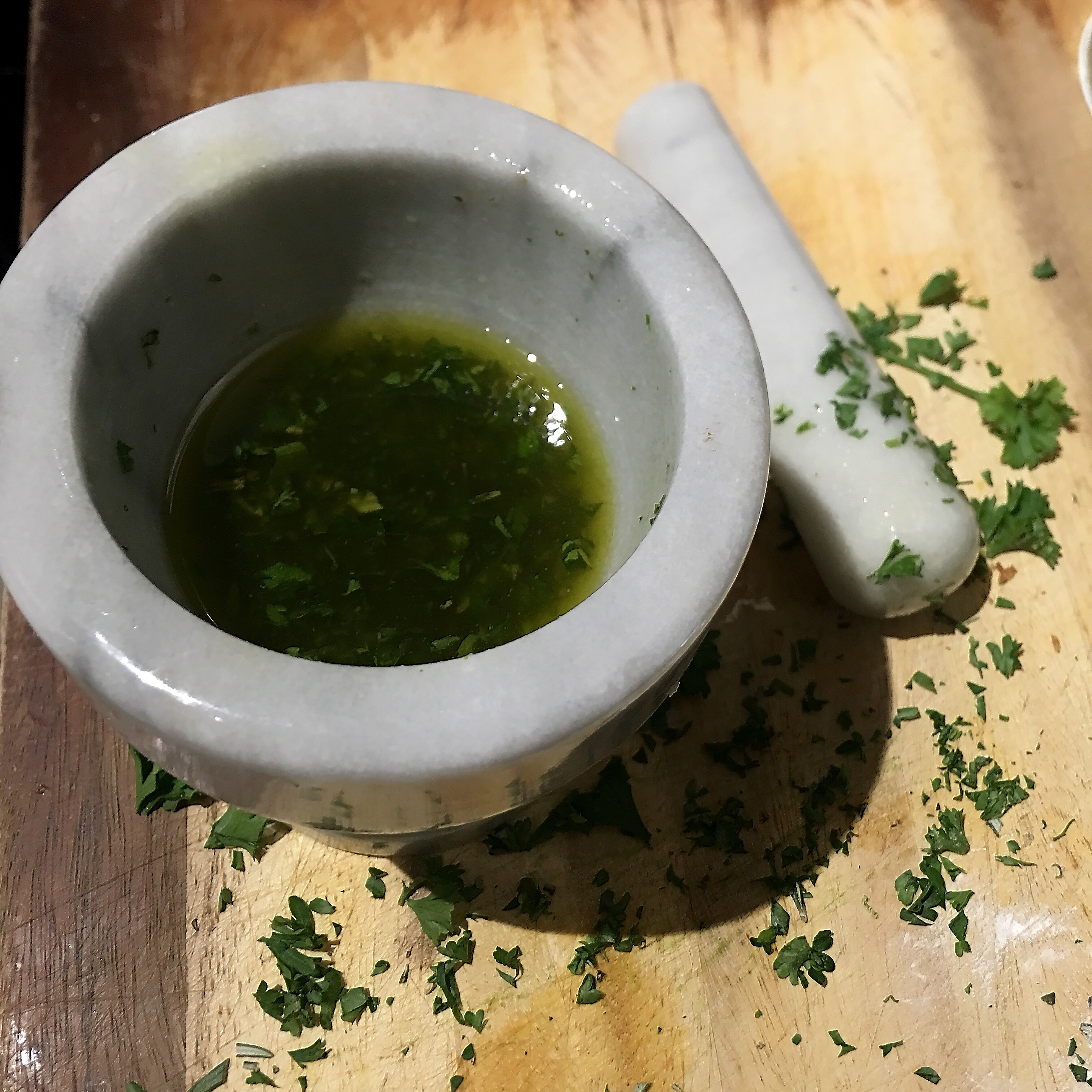 Recipe:
1. Soak cashews in extremely hot water for 20 minutes. If you need to make almond milk, do the same with the almonds.
2. Bring a large pot of water to a boil.
3. In the meantime, wash, dry, and chop up herbs for the oil. Make the infused oil : Mix all ingredients. Start grinding away. If you don't have a mortar and pestle, grab a gadget and press into a bowl!
4. To pass the time, go ahead and get all of your other ingredients ready. Grate/press tour garlic. Pour your pasta into the boiling water. Broil your cherry tomatoes. (Chop in half, sprinkle with salt, pepper, evoo, broil for 5-6 min)
5. Time to make the almond milk if you need. Blend the drained almonds with 4 cups of filtered water. Strain in a cheesecloth or micro strainer. Drain the cashews, por cashews into the blender along with the other ingredients. Only start with 1 cup of the almond milk. I added in about 1/3 cup after that. Once blended on high, taste. Add seasonings as you wish.
6. Drain your pasta, pour the Alfredo sauce into the boiling water pot, then the drained pasta back in. Mix well. Add pinch of salt and fresh cracked black pepper. Now add in your infused olive oil + some to drizzle on top when you serve. Serve with roasted tomatoes.
Enjoy!